Deutsche Bank investors seek clarity on CEO
Deutsche Bank investors seek clarity on CEO
Wiki Editor
Mar 29 2018 3:23PM
Business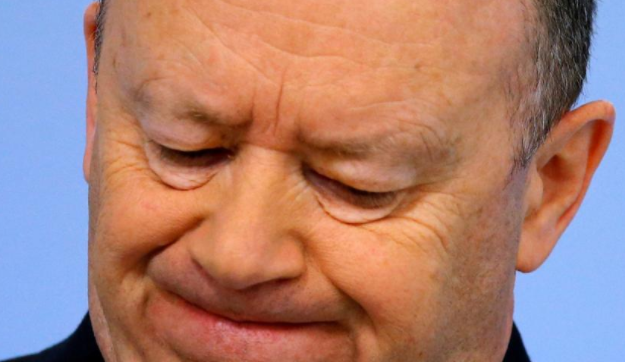 Large investors in Deutsche Bank (DBKGn.DE) have urged its chairman to provide a clear signal on whether the board backs the lender's embattled chief executive or not, sources close to the matter told Reuters on Thursday.
Separate sources had told Reuters on Tuesday that Germany's flagship bank had begun looking for a new CEO to replace John Cryan to mollify investors frustrated by the slow turnaround of the loss-making lender.
Cryan said in a staff memo on Wednesday that he was "absolutely committed" to the lender. But Paul Achleitner, the board chairman who the sources said had initiated the search for a new CEO, has remained silent.
Two major investors contacted by Reuters said they had called Achleitner to ask him to provide clarity.