10 TV Stars Who Earn More Than Bollywood Actors
10 TV Stars Who Earn More Than Bollywood Actors
Wiki Editor
Mar 31 2018 8:45AM
Entertainment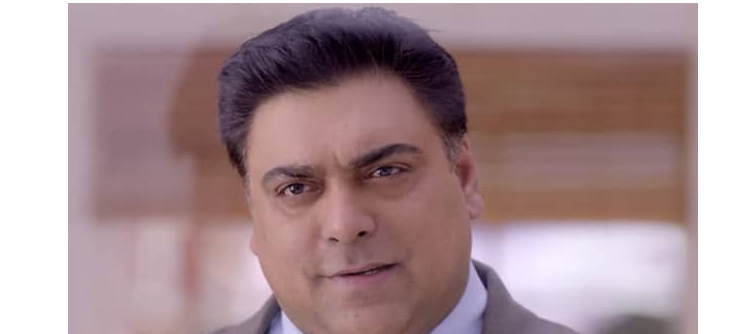 If one were to dig a tad deeper into the lifestyles of the Bollywood and the TV actors, one would be led into believing that there is a stark difference with almost all of the Bollywood actors living in palatial houses in or around Pali Hill region in Bandra, Mumbai.
The TV actors, on the other hand dwell around the cheaper Andheri and Goregaon areas. That is where the difference in their lifestyles end as these small screen actors are now living their lives king and queen size! The wage difference is being slowly minimized with the actors from the small screen demanding higher wages as their roles become substantially important. Also, with people like Ram Kapoor and Ronit Roy who switch their hats between TV shows and movies, the net worth of the TV actors is even more than more than just a few of their counterparts from the silver screen. Below are a few of these actors who earn more than the Bollywood actors.
Ram Kapoor is one of the most versatile actors that the small screen has produced. One of the very few TV actors who did not bank on their good looks, Ram Kapoor has been able to leave a mark on almost everything he has touched be it on TV or the silver screen. Ram Kapoor was born in the year 1973 in Jalandhar, Punjab. He spent his initial years studying at the reputed boarding school at Nainital, Sherwood College. It was at Sherwood College that Ram Kapoor took baby steps towards becoming an actor, when he was challenged by his head captain to audition for the annual school theatrical production of Charley's Aunt. Under the direction and guidance of Amir Raza Hussein, Kapoor found his career path and realised his penchant for acting.
Kapoor landed his debut role in the much-acclaimed television show Nyay in 1997. He came into the limelight with the popular family drama Ghar Ek Mandir in 2000. He was noticed by the directors of the tinsel town and started landing himself small but substantial roles in movies like Dhadkan, Hazaaron Khwaishein Aisi. After a few misses through late 2000s, 2010 proves to be a stellar year for Ram Kapoor as his two movies, Karthik Calling Karthik and Udaan were huge hits. His role in Udaan received rave reviews. In 2011, he starred in the instantly successful TV show, 'Bade Ache Lagte Hain'.
Having proven his mettle in both the small as well as silver screen roles, Ram Kapoor demands top wages for is roles. His net worth is estimated to be at US $1.5 million. He charges US $2500 per day for any TV show that he plays a part in. Ram Kapoor owns a sea looking place in a luxurious estate in the posh area of Nepean Sea Road area of the Malabar Hill. He is an avid biker who used to ride the Indian Roadmaster. He has now switched over to BMW K1600. He has a keen interest in his automobiles and owns two luxury cars, Porsche and BMW.