Turkey beats growth forecasts, but inflation a worry
Turkey beats growth forecasts, but inflation a worry
Wiki Editor
Mar 31 2018 10:47AM
World News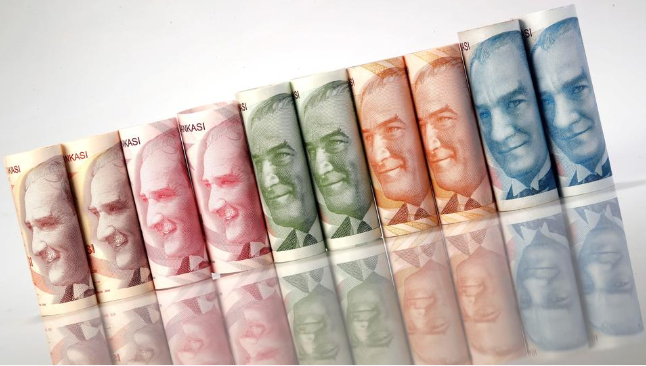 Turkey\'s GDP growth figure of 7.4 percent in 2017 came in above the market consensus of 7.25 percent, but fell just short of President Recep Tayyip Erdogan\, expectation of 7.5 percent.

Turkey posted surprisingly strong growth last year, official statistics showed on Thursday, delighting the government but also raising the spectre of an overheating economy.Gross domestic product (GDP) expanded by 7.4 percent in 2017 compared to the previous year, the national statistics agency said, confirming the country\'s status as one of the world\'s fastest-growing economies.
But the strong figure failed to boost the Turkish lira, which has struggled in recent months on political concerns as well as worrying inflation and current account figures.
Thursday's growth figure came in above the market consensus of 7.25 percent, but fell just short of a forecast by President Recep Tayyip Erdogan who said in December he expected the economy to grow by 7.5 percent in 2017.
The growth rate is markedly better than the 3.2 percent recorded in 2016 when a series of terror attacks and a July coup bid aimed at unseating Erdogan negatively affected the economy.
Data from the Turkish Statistics Institute (TUIK) showed that growth was driven by the industrial, services and construction sectors.
Turkish Economy Minister Nihat Zeybekci welcomed the "spectacular achievement," saying that it meant Turkey now ranked first among the G20 economies.
One of Erdogan's senior advisers, Hatice Karahan, said on Twitter that "sound government policies supported this success along with an improvement in confidence," adding the focus would now be on reforms.
'Same stratosphere as China'
Meanwhile, London-based emerging markets economist Timothy Ash said in a note that the 7.4 percent figure "puts Turkey well at the top of the European growth stakes, and I guess in the same stratosphere as the likes of China and India."
Turkey's growth figure was higher than China's 6.9 percent for 2017.
Arda Ermut, president of the official Investment Support and Promotion Agency of Turkey, said in a statement the robust growth continued to be a "magnet" for foreign direct investment.
"Pro-business and reform-oriented policies have been a key driver of economic growth in Turkey and the government is committed to continue these policies," Ermut added.
However, experts say the economy is vulnerable to external shocks since it relies on foreign capital inflows to finance its current account deficit.
Economists at QNB Finansbank in Istanbul said they revised their 2018 growth forecasts to 5.8 percent from 5.0 percent after the stronger-than-expected year-end.
Turkey's economy grew by 7.3 percent year-on-year in the final quarter of 2017, according to Turkey's statistics agency.
"Available signs for the first quarter of the year seem to support a more upbeat outlook as well," said Gokce Celik, chief economist at QNB Finansbank.
Celik added that 2018 growth could be "quite similar" to that of 2017.
"Yet, we also see risks warranting caution such as the resumption of currency weakness which, if continued, is likely to necessitate tighter monetary policy."
Erdogan has clearly stated his opposition to interest rate hikes and previously said rate cuts are necessary to further stimulate growth.
Overheating fears
The Turkish lira has lost over five percent of its value against the dollar since January.
But in midsession trading on Thursday, the currency rose a little, trading at 3.98 lira to the dollar, compared with 4.00 before the data.
Inflation last month was at 10.26 percent, which is double the Turkish central bank's target.
Economists have also raised concerns about overheating in the economy and the sustainability of the fast pace of growth.
"A combination of strong, unbalanced economic growth and high inflation ... will fuel fears that the Turkish economy is overheating," William Jackson, senior emerging markets economist at Capital Economics in London, said in a note on Thursday.