EVM replaying in two places in Karnataka - India
EVM replaying in two places in Karnataka - India
Wiki Editor
May 14 2018 2:11AM
Politics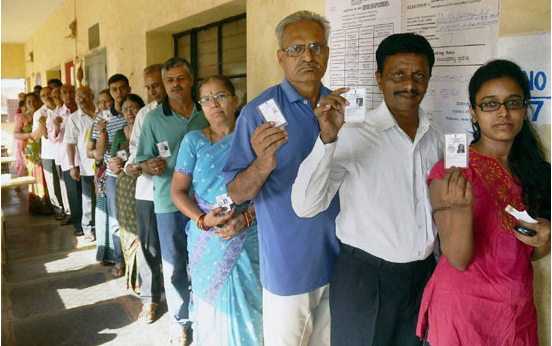 Bangalore: Karnataka state assembly elections on April 12 For this, 58,000 polling stations have been set up across the state. The polling is clear except for some stray incidents.
On the day of the election day, the repoLing began in Lutokallahalli and Coppetti in Hebbala due to technical errors in EVM. The polling began at 7 o'clock in the morning and continues till 6 o'clock in the evening.
Speaking on the occasion, Sanjeev Kumar said, "We have set up the polling booth number 20 and 21 centers for replaying. But we have transferred all the people out of the number 21 to vote for the number 21 in the 20 th polling booth. "He said.
In Karnataka, 222 seats were held last Saturday. The election was postponed after Vijayakara's BJP candidate Vijayakumar was killed. The polling was postponed due to the fake vote cards in Rajarajeshwarnagar. In both these constituencies, polling is to be held on 28th of this month.