Flash protest in Chennai against Centre on Cauvery issue
Flash protest in Chennai against Centre on Cauvery issue
Wiki Editor
Mar 31 2018 11:13AM
Politics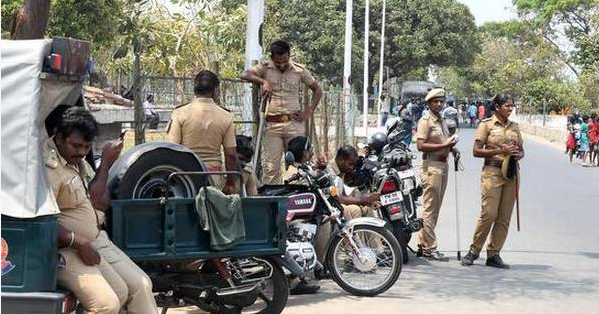 A few persons suddenly assembled near the waters on the Marina in Chennai and staged a protest condemning the Union government for its failure to constitute a Cauvery management board. Holding placards, they indulged in sloganeering against the Centre.
One of protesters said the group came together after becoming friends over social media, setting out with the aim of protecting farmer's welfare.
After a few minutes, around 20 persons were rounded up by the police and removed from the spot.
Following intelligence inputs, the city police have intensified vigil and deployed more personnel on the Marina beach, which is a prohibited area for any protest.