500 AIIMS nurses on strike in India
500 AIIMS nurses on strike in India
Wiki Editorial
Feb 5 2017 12:00AM
Current Reports Online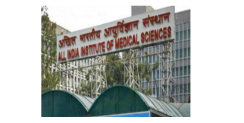 Over 500 nurses of the AIIMS here went on strike on Sunday over the death of a nurse during treatment at the hospital, officials said.
According to a senior official, a nurse named Rajeev Kaur, who was being treated at the AIIMS, died on Saturday.
The nurses have alleged negligence in treatment by the doctor and are demanding suspension of the doctor who was treating Kaur.
\r\n
\r\nAIIMS has about 5,000 nurses and they are considered as the backbone of the hospital.
\r\n