Caste domination still exists in India
Caste domination still exists in India
Aman Thakur
May 23 2018 3:29AM
Blog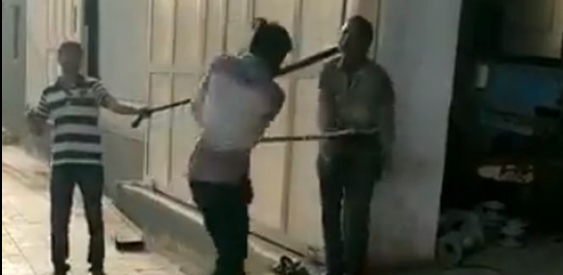 RAJKOT: In a heart-wrenching incident, a Dalit named Mukesh Vaniya, a ragpicker, was brutally thrashed to death by unidentified men in Gujarat's Rajkot.
The incident took place in Shapar-Veraval industrial area of Rajkot district on Sunday morning May 20.The wife of the deceased, Jayaben Vaniya, was also beaten up by five people when couple had gone to collect garbage and was mistaken to be thieves.
While the man died on the spot, the woman got brutally injured and was hospitalized.
A video of the incident shared by many on social media platforms shows two people taking turns to beat the victim with a stick as he winces and screams while another person holding him by a rope tied around his waist.
Following this, police registered a case under sections 302 (murder) and 308 (culpable homicide) of the IPC and arrested the five people.
Family of the deceased is sitting outside postmortem house for justice.
Related Items You May Like